If you are interested in our services please contact us:
Advokátní kancelář
JUDr. Marcela Neuwirthová
Firm Ostrava:
Edisonova 21/12
700 30 Ostrava Jih
tel.:+420 595 173 779
fax:+420 595 173 781
Firm Havířov:
Dělnická 1a/434
736 01 Havířov
tel.:+420 595 534 675
fax:+420 595 534 676
e-mail:info@akneuwirthova.cz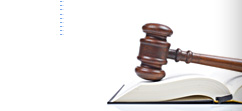 English Version
The law firm was founded in 1993 with a specialization in a wide area of private and public law.
Given the number of lawyers and articled clerks, and the broad scope of legal services provided, the law firm occupies one of the leading positions in the region.
The competitive advantage of the law firm lies in the quality and efficiency of legal services provided, with an emphasis on maximum customization to individual client requirements. Another advantage is also found in the mutual interchangeability of workers.
The office team has extensive experience in successful representation of clients before all kinds of courts as well as the state administration body.
The firm provides legal assistance in criminal matters, including defense in criminal proceedings, even for serious crimes/offenses.
Through their partner agencies, the firm is capable of providing legal services in the Slovak Republic, Poland, as well as Germany.
Our services:
Commercial law
Criminal law
Administrative law
Civil law, family law, labor law
Legal relationship to property
Insolvency
Debt collection
Public procurement
Confirmation of signatures
Deposit with lawyer